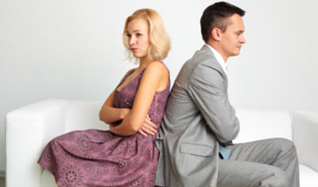 If you've ever been in therapy before, you may remember how uncomfortable it was to end your relationship with your therapist. Oftentimes, you will be pressured to continue working together and if you can manage an amicable break-up, there will be a continued need to deal with follow-up billing and insurance issues.

With Cloud Counseling, it is understood that it will be a short-term, on-again off-again relationship, with the goal of getting you back on your feet ASAP. For this reason, billing is suggested monthly to encourage a commitment to positive change, though is not suggested for terms of over 3-months at a time to deter fostering dependence. Fees are significantly lower than traditional therapy, reducing the need to submit claims to insurance, receive a mental health diagnosis or seek an in-network provider!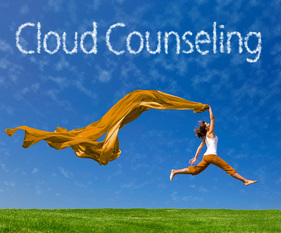 When it comes to certain conditions, we cannot look for a quick fix or one-time "cure." Rather, we heal over time by developing strong, understanding relationships where we feel comfortable enough to face issues as they are triggered throughout the course of our lives. For example, growing up with an angry and negative parent may lead to the development of a tough inner voice which affects how motivated we feel towards work. With Cloud Counseling, we can work through this in a few months. Down the line, this same issue might negatively impact another area of our lives, such as our communication with a spouse, and we can work through this in a few months as well. In essence, Cloud Counseling is short-term, long-term therapy!
Get to know Karissa!
Not Tech-Savvy? No Worries!
Find step-by-step instructions on how to start working with Karissa
here
!