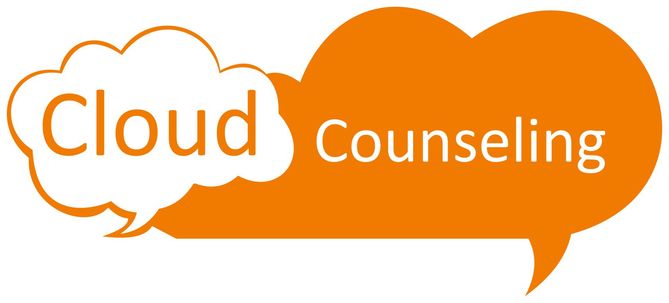 Orientation
Karissa focuses on Dialectical Behavior Therapy, teaching Mindfulness and other techniques to help you tolerate the distressing emotions while processing what the emotions mean. The goal is to develop self-compassion and self-care strategies for managing moments when you feel emotionally overwhelmed. She also includes psychodynamic ideas, motivational interviewing, and skill-building when clinically relevant.
Credentials
Karissa is licensed in the state of New York as a Mental Health Counselor. This can be verified by the New York State Education Department's Office of the Professions' online verification service.
By clicking here
, you can access Karissa's license information directly.
The information furnished at this website is from the Office of Professions' official database and is updated daily, Monday through Friday. The Office of Professions considers this information to be a secure, primary source for license verification.
Karissa is credentialed as an online therapist by the Center for Credentialing & Education (CCE). According to the CCE, "
A Distance Credentialed Counselor (DCC) is nationally recognized as a professional with training in best practices in distance counseling. Distance counseling is a counseling approach that takes the best practices of traditional counseling as well as some of its own unique advantages and adapts them for delivery to clients via electronic means in order to maximize the use of technology-assisted counseling techniques. The technology-assisted methods may include telecounseling (telephone), secure e-mail communication, chat, videoconferencing
or stand-alone software programs.
"
Distance Credentialed Counselor. "What is Distance Counseling?" <
http://www.cce-global.org/dcc>
Prior Experience
EDUCATION
Distance Credentialed Counselor. TeleMental Health Institute, April 2015.
M.A., Mental Health Counseling, The City College of New York, New York, New York, June 2011.
B.S., Psychology, Union College, Schenectady, New York, June 2008.
RELATED EXPERIENCE
Distance Counselor
, Mental Health Counseling by Karissa, PLLC, February 2014 - present.
Deliver comprehensive and individualized virtual mental health services, including assessments and evaluations to determine treatment needs.
Provide virtual counseling to be flexible around clients' schedules, sensitive to those uncomfortable with traditional psychotherapy options and available to those who feel comfortable with computer technology and sharing personal information online.
Conduct email, phone, video, and instant messaging sessions safely through HIPAA & HITECH compliant platforms.
Recovery Specialist
, Brooklyn Community PROS, Brooklyn, NY, May 2011 - June 2015.
Mental Health Counseling Intern
, December 2010- May 2011.
Manage a caseload of approximately 20 consumers, including case management such as collateral contacts, referrals, vocational assistance, etc, to coordinate services.

Conduct required assessments including Wellness Recovery Action Plans, Biopsychosocials, Psychiatric Rehabilitation, Vocational Readiness, Psychosocials, Cultural, and Chemical Abuse or Dependence Screenings.

Develop Individualized Recovery Plans in collaboration with the recipients, based on the above listed assessments on a semi-annual basis, or more often as needed.

Develop and facilitate approximately 10-14 groups, according to protocol, which will cover CRS, ORS, IR, and Clinical Services as dictated by the (Individual Recovery Plans) of the program participants.

Conduct individual counseling sessions to assist program participants with attainment of the life-role goals specified in their IRPs.

Document consumers' progress/regression towards goals in monthly progress notes and determine the need for addition or subtraction of services offered to each participant on an ongoing basis.

Coordinate treatment including the sharing of Individual Recovery Plans and Progress Notes for participants who are co-enrolled with other agencies.

Provide services according to Evidence Based Practices including Wellness Self-Management, Family Psychoeducation, Medication Management, Co-occurring Disorders, and Supported Employment.

Coordinate follow-up services once a participant is ready for discharge from the program.

Act as a member of an interdisciplinary treatment team, including participation in weekly administrative, clinical and utilization review meetings.

Overall responsibility for maintenance of client records, including timely documentation of services as required by Medicaid and the Office of Mental Health.

Develop and maintain collateral relationships with consumers' other providers and family as clinically indicated.

Carry a 24-hour support cell phone in rotation with the clinical team.
​
Cognitive Remediation Clinical Research Assistant
, Dartmouth College, Brooklyn, NY, March 2011-June 2014.
Conduct and rate clinical Positive and Negative Syndrome Scale (PANSS) interview with Brooklyn Community PROS chronically mentally ill research participants seeking to obtain and maintain employment.
Conduct and rate MATRICS cognitive battery with research participants to identify strengths and barriers to reaching employment goals.
Work collaboratively with Principal Investigators Dr. Susan McGurk, Dr. Kim Mueser, and directly supervised by Karin Feldman, LMHC.
MEMBERSHIPS AND TRAININGS
Completion of Distance Credentialed Counselor training, 2015.
Advanced Clinical Telepractice Issues (Handling Online Emergencies), 2015.
Telephone & Videoconferencing in Telepractice, 2015.
Legal/Ethical Issues 1: Rules, Regulations & Risk Management, 2015.
Introduction to Telemental Health Theory & Practice, 2015.
International Society for Mental Health Online, Professional Member, 2015.
New York Employment Services System (NYESS) Master Training, 2014.
Symposium on Tobacco Use Treatment in the Mental Health Setting, 2014.
American Counseling Association, Professional Member, 2014.
American Mental Health Counselors Association, Professional Member, 2014.
New York Mental Health Counselors Association, Professional Member, 2014.
Practitioner Tools for Treating Tobacco, 2013.
Understanding the Use of Medications to Treat Tobacco Dependence, 2013.
Curriculum Development for PROS Programs, 2013.
Integrating Peer Specialists into your Mental Health Program, 2013.
Social Security Benefits Training "Myths, Tips, Tricks & How To Make It Work", 2012.
Stage-Wise Treatment Groups, 2011.
Active Treatment/Relapse Prevention Groups, 2011.
CBT for Coping Skills and Problem Solving, 2011.
CBT for Treating Anxiety, Depression, and Trauma-Related Problems, 2011.
Peer Recovery Supports in the Community, 2011.
Consumer Centered Family Consultation, 2011.
Motivational Interviewing and Harm Reduction, 2011.
World Day for the Prevention of Child Abuse 2008 Educational Sessions, 2008.
Stewards of Children Sexual Abuse Prevention Training, 2008.

Psi Chi, the National Honor Society in Psychology, 2007-2011.